Centro Interuniversitario di Aerodinamica delle Costruzioni e Ingegneria del Vento
External CRIACIV webisite: www.criaciv.com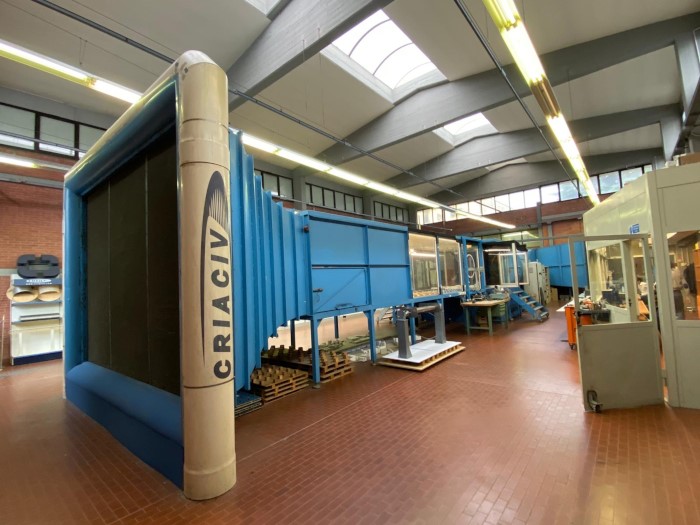 CRIACIV rappresenta l'acronimo di Centro di Ricerca Interuniversitario di Aerodinamica delle Costruzioni e Ingegneria del Vento.
I membri del CRIACIV rappresentano uno dei gruppi di ricerca più attivi nel panorama italiano dell'Ingegneria del vento.
Il Centro promuove e sviluppa ricerche e studi sull'aerodinamica delle costruzioni e svolge consulenze altamente qualificate a privati e a pubbliche amministrazioni che hanno bisogno di consigli sulla pianificazione, sul progetto e sui processi decisionali che riguardano questa branca dell'Ingegneria Civile e Ambientale.

CRIACIV (Centro di Ricerca Interuniversitario di Aerodinamica delle Costruzioni e Ingegneria del Vento – Inter-University Research Centre on Building Aerodynamics and Wind Engineering)was established in 1991 between the two founding universities (University of Firenze and "Sapienza" University of Roma) and it was then extended to Perugia and Trieste in 1996. Finally, it has reached the present configuration with the entry of University IUAV of Venezia and University "G. D'Annunzio" of Chieti-Pescara in 2004 and Padova and "Mediterranea" of Reggio Calabria in 2013.
CRIACIV's declared mission is to promote and develop researches and studies in building and environmental aerodynamics and to deliver high-qualified consulting to private and public enterprises/authorities which may need advices in planning, design and decision process in the concerned field.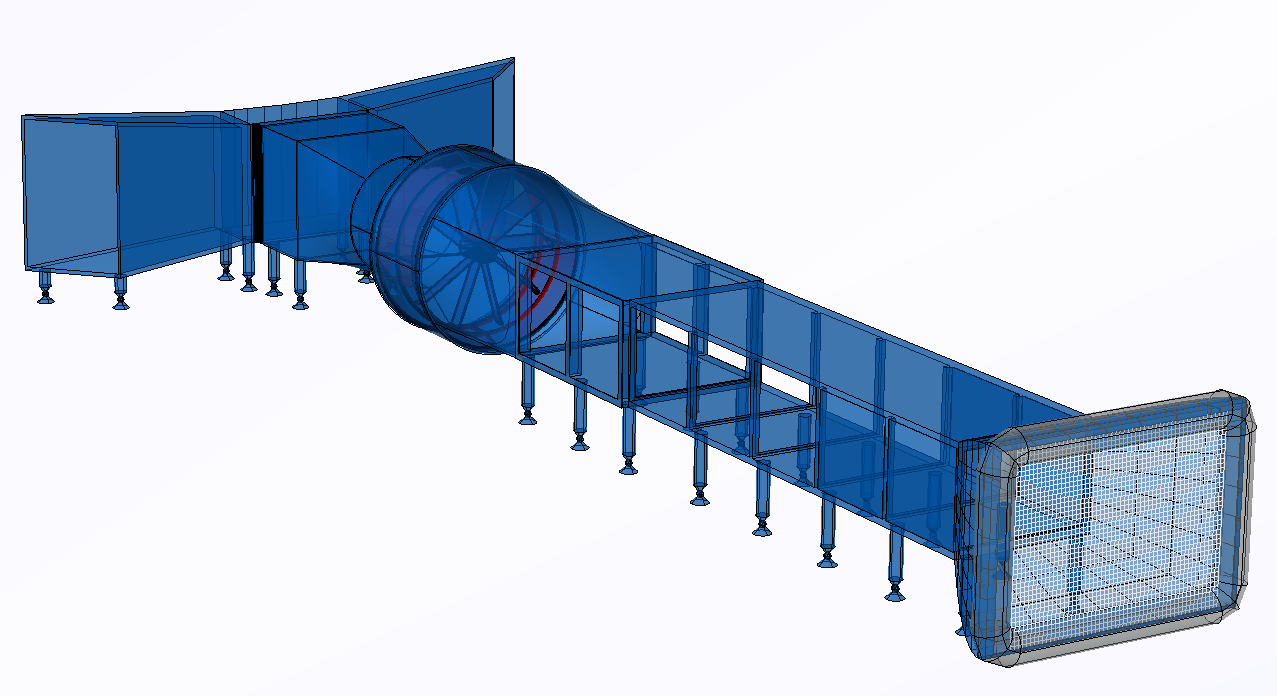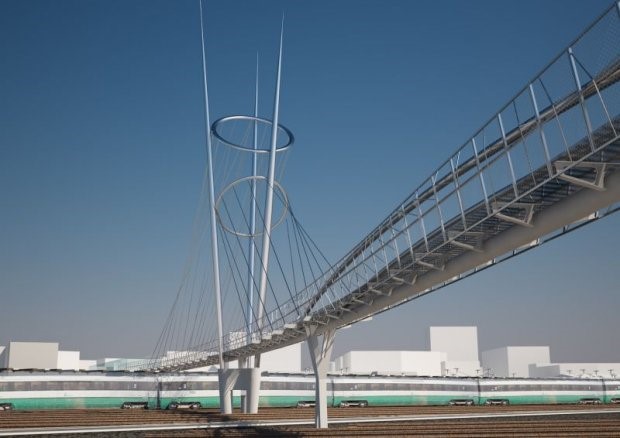 To accomplish its mission goals, CRIACIV operates on following lines:
Basic and applied research
Consulting and technical development
Research training at doctoral and post-doctoral levels
Continuing professional development and training
Scientific dissemination through Conferences, seminars, workshops (also at International level).
CRIACIV is a leading Centre in the Italian public funded research, having initiated and coordinated the largest projects dealing with Wind Engineering in the last 15 years. It has also led some EU proposals (research projects, research and training networks, cooperation actions within the COST programs) funded by the European Commission.
Industrial partners of CRIACIV are spread within a wide range: City/Regional Authorities, Construction Companies, Engineer Consulting Societies, Public Services Agencies (energy production, environmental).
CRIACIV staff includes as many as 30 researchers (Professors, Assistant Professors, Research Engineers, Research Associates) and several members among Post-Graduated Engineers, Ph.D. Students, Undergraduate Students. It is run by a Managing Board of 13 members, elected within the wider Scientific Committee of the Centre, and it is managed by a Director (elected by the Scientific Committee), a Vice-Director and a Scientific Secretary. The Scientific and Administration headquarters are hosted by the Department of Civil and Environmental Engineering of the University of Firenze.
CRIACIV runs a large scale Wind Engineering Laboratory (equipped, amongst other tools, with a BLWT) which is located in the premises of Prato campus of the University of Firenze; this was the first laboratory of this kind operating in Italy in the field of "Building and Environmental Aerodynamics".
________________
Currently ongoing projects
The STEELWAR project ("Advanced structural solutions for automated STEELrack supported WARehouses", funded by the European Commission) faces the aforementioned problems with the aim of increasing the safety, reliability and economy of ARSW. The analysis of actual design practices, unconventional loading conditions, constructional phases and seismic design are the objectives of the project. In addition, a significant effort is devoted to the wind effects on ARSW by modelling and measuring actions on structures with different characteristics and extension (30 case studies will be
analysed during the project).
The project is aimed at showing the effect of typical offshore turbulence statistics on the aerodynamics of a wind turbine aerofoil in free oscillations.
The short term objectives of the project are conceived to provide a test-case to be used as reference for future numerical and experimental studies on the investigation of the interaction between a turbulent inflow with given statistics with the separated boundary layer around a WT aerofoil. This project in particular aims at understanding whether this interaction is strengthened or weakened by given dynamic properties of the body.
In the long term, this project gives a thorough insight on the robustness of a methodology to produce turbulence characteristics at the inlet of wind tunnel testing for a variety of turbulent wind environments. The issue is to be able to increase the scale of the tested device to measure more statistics than it would be normally possible with a more traditional turbulent boundary layer. The crucial issue is recognised in the generation of relevant turbulence and the ability to provide large length scales and an energy cascade representative of the large eddies found in the atmosphere.
This ambitious goal will possibly contribute with qualitative results towards new investments to improve the understanding of the understanding of the effect of turbulence on the aerodynamics and the consequent optimisation of the efficiency and reliability of WT converters.
The research project FLORERISK, is a part of a wider project called STREAMING (STRategiE di mitigazione e gestione dei rischi AMbientalI: casi di studio Nel territorio reGionale Toscano), financed by Regione Toscana in the framework of a POR-FSE European project. It aims to increase the resilience of urban areas against extreme events by implementing adaptive strategies focused on Risk Assessment. Analyses on wind and rain effects at the state of the art are firstly performed in order to implement the adaptation strategy on the field, also by involving the population. Risk maps on wind-induced tree failures will be created for the municipalities involved. The project will be finally implemented on a case study of the city of Florence. The project is also compliant with Sendai framework for disaster risk reduction and the EU policies for flood risk management and climate adaptation.
__________________
Latests news
We are pleased to announce that the IAWE General Assembly, which met in Beijing on Tuesday 3rd September 2019 during the ICWE15 conference, accepted the Italian candidacy proposed by ANIV for the next International Conference on Wind Engineering ICWE16 which will therefore be held in Florence in the first mid-September 2023.
Prof. Claudio Borri and Prof. Gianni Bartoli will be Chairman and Co-Chairman of the next ICWE16.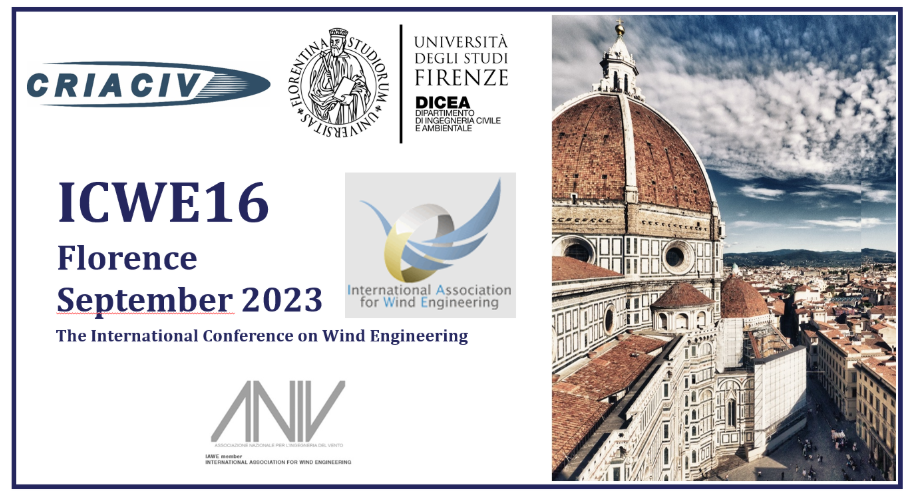 The troupe of the well known program "Linea Verde", actually broadcasted by national public broadcasting company of Italy (RAI) on RaiUno channel, filmed some laboratory activities, illustrated by the Laboratory Staff. (Video)