MEDACCR - Online Quality Assurance and EUR‐ACE Accreditation of Engineering Programmes in Mediterranean Area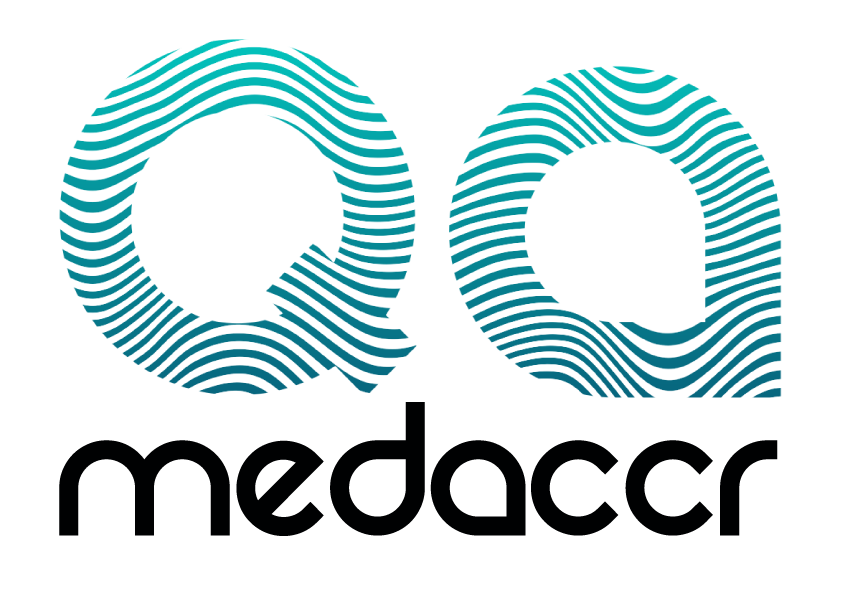 Overview
MEDACCR project, running from October 2017 until October 2020, is promoted by the European Commission in the frame of the Erasmus+ programme.
Its wider objective is to set up and implement an on-line Quality Assurance (QA) system and an accreditation system of Engineering Study Programmes (ESPs) in Algeria, Jordan and Tunisia, consistent with the EUR-ACE Framework Standards and Guidelines (EAFSG).
Specific Project Objectives
To promote the design of student-centred ESPs focused on the definition of learning outcomes consistent with the programme outcomes shared at European level.


To bring the internal QA of ESPs into line with the Standards and Guidelines for QA in the European Higher Education Area (ESG).


To promote transparency and comparability of ESPs through an on-line documentation of their QA.


To identify/create national centres/agencies for the EUR-ACE accreditation and to promote international recognition of ESPs.


To sustain the project by agreements with Ministries of Higher Education of the Partner Countries for the recognition / recommendation of EUR-ACE accreditation at national level.


To disseminate the project results by involvement of the academic and administrative staff of the Partner Countries Universities.
Medaccr Partnership

◆ UNIVERSITA' DEGLI STUDI DI GENOVA
◆ ECOLE NATIONALE POLYTECHNIQUE DE CONSTANTINE
◆ PRINCESS SUMAYA UNIVERSITY OF TECHNOLOGY
◆ JORDAN UNIVERSITY OF SCIENCE AND TECHNOLOGY
◆ UNIVERSITE DE TUNIS, ECOLE NATIONALE SUPERIEURE D'INGENIEURS
◆ UNIVERSITE' DE SOUSSE
◆ UNIVERSITE' DE MONASTIR
◆ INSTITUTO POLITECNICO DO PORT
◆ ECOLE CENTRALE NANTES
◆ UNIVERSITA' DEGLI STUDI DI FIRENZE
◆ UNIVERSITAT POLITECNICA DE CATALUNYA
◆ ECAMPUS UNIVERSITY
◆ CINECA Consortium
◆ QUACING AGENCY
◆ INSTITUTE NATIONALE EVALUATION, ASSURANCE QUALITÉ ET ACCRÉDITATION
◆ JORDAN ENGINEERS ASSOCIATION
◆ MINISTERE DE L'ENSEIGNEMENT SUPERIEUR ET DE LA RECHERCHE SCIENTIFIQUE DE L'ALGERIE
◆ JORDANIAN MINISTRY OF HIGHER EDUCATION AND SCIENTIFIC RESEARCH
◆ TUNISIAN MINISTRY OF HIGHER EDUCATION AND SCIENTIFIC RESEARCH
◆ AGORA INSTITUTE
◆ ECOLE NATIONALE POLYTECHNIQUE D'ORAN
◆ ENGINEERING ASSOCIATIONS MEDITERRANEAN COUNTRIES
◆ COMMISSION DES TITRES D'INGÉNIEU
Contact
Project contact person:
Mr. Angelo Musaio, project coordinator
University of Genoa, Italy
International Cooperation Office
musaio@unige.it
Coordinator of the academic team:
Prof. Alfredo Squarzoni
University of Genoa, Italy
Professor Emeritus at Polytechnic School
a.squarzoni@unige.it

The E+ MEDACCR project has been funded with support from the European Commission. This publication reflects the views only of the author, and the Commission cannot be held responsible for any use which may be made of the information contained therein.
Erasmus+ CBHE project 586452-EPP-1-2017.